Books
Get inspiration and action baby steps to your dreams.
Latest Best Selling Book
The Secret Art of Happiness
Get rid of the stuff dragging you down and start bringing in more light, love, and HAPPINESS! Just for today: do not anger; do not worry; be grateful for your many blessings; do your meditative & self-care work honestly; and be kind to every living thing (including yourself!).

Oh, so simple! And yet, the inner work of a lifetime.

In this transformative book, Geneva Robins, M.Sc., Reiki Master and Teacher, leads you through practical and meaningful meditations, journalling exercises and Affirmation Ladders that will build your happiness habits and make them part of your daily life.

This book was Divinely channelled by Geneva directly from Master Mikao Usui, the founder of the Usui Reiki System. It answers the biggest question that Geneva had from her Reiki students, "How do I let go of anger and worry?"

This book is a step-by-step guide to answer that deep question and yearning. In the process, happiness is the natural result.
Uplifting Journals and Planners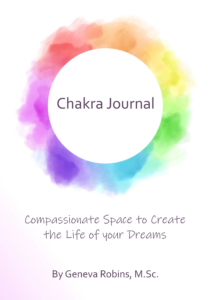 Chakra Journal
Angel Spacesuit Planner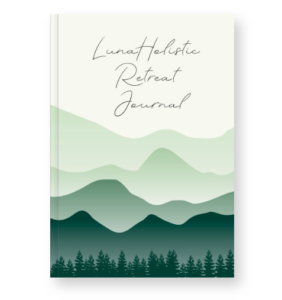 LunaHolistic Retreat Journal